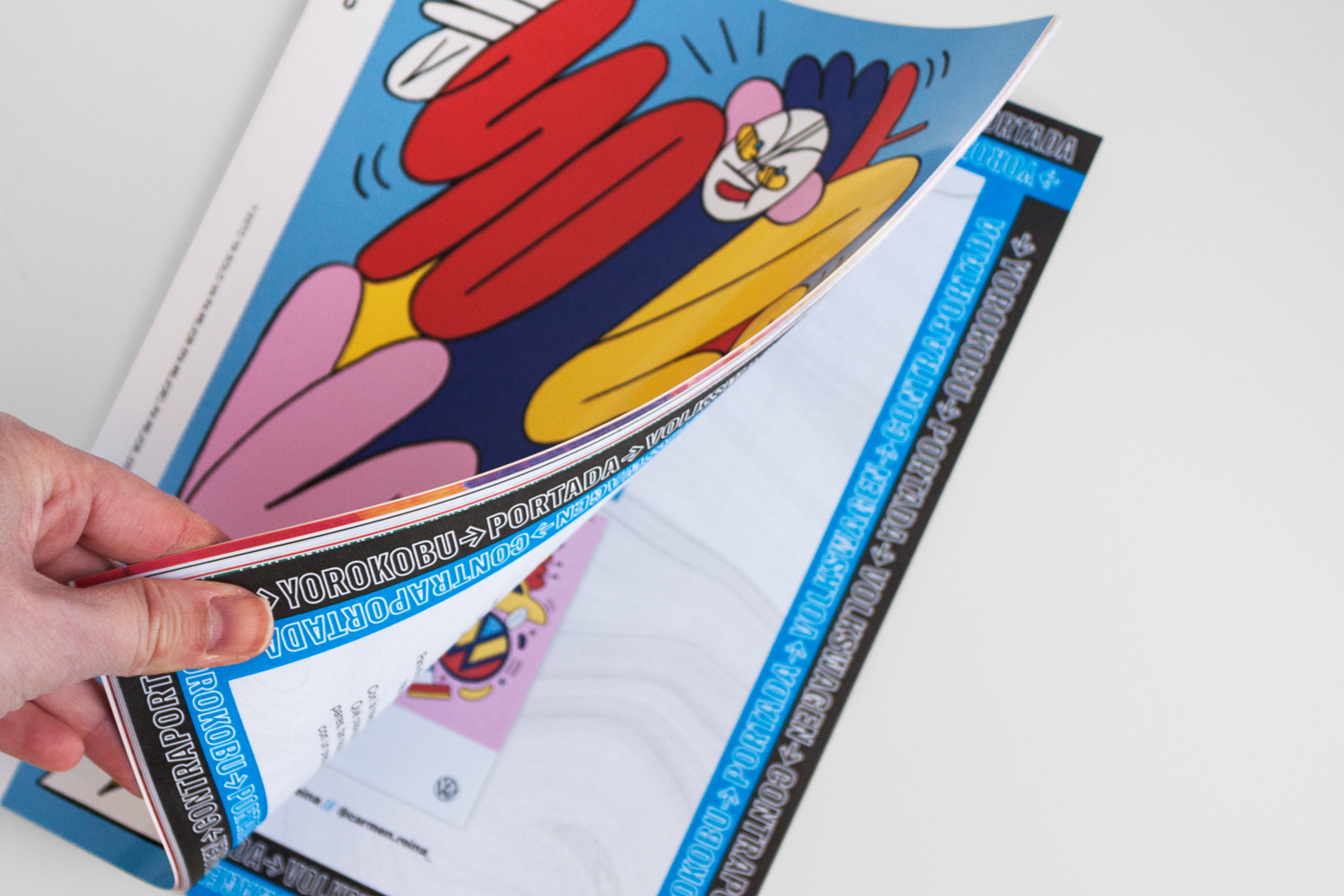 YOROKOBU /Competition Winner
Yorokobu is a Spanish magazine that talks about innovation, creativity, digital culture, sociology, urban anthropology and everything else worth telling. Every year they organize a competition to design the cover for the February issue.
"Although it appears to be still, the cover of this issue of Yorokobu is a dance of emotional stability and self-appreciation in the environment."
The back cover is dedicated to their sponsor Volkswagen. This illustration came together with the motto "Your world begins in you", a suggestive phrase that encourages us to design the world as we walk through it and that I personally apply to my daily life.
More about the competition
here
.