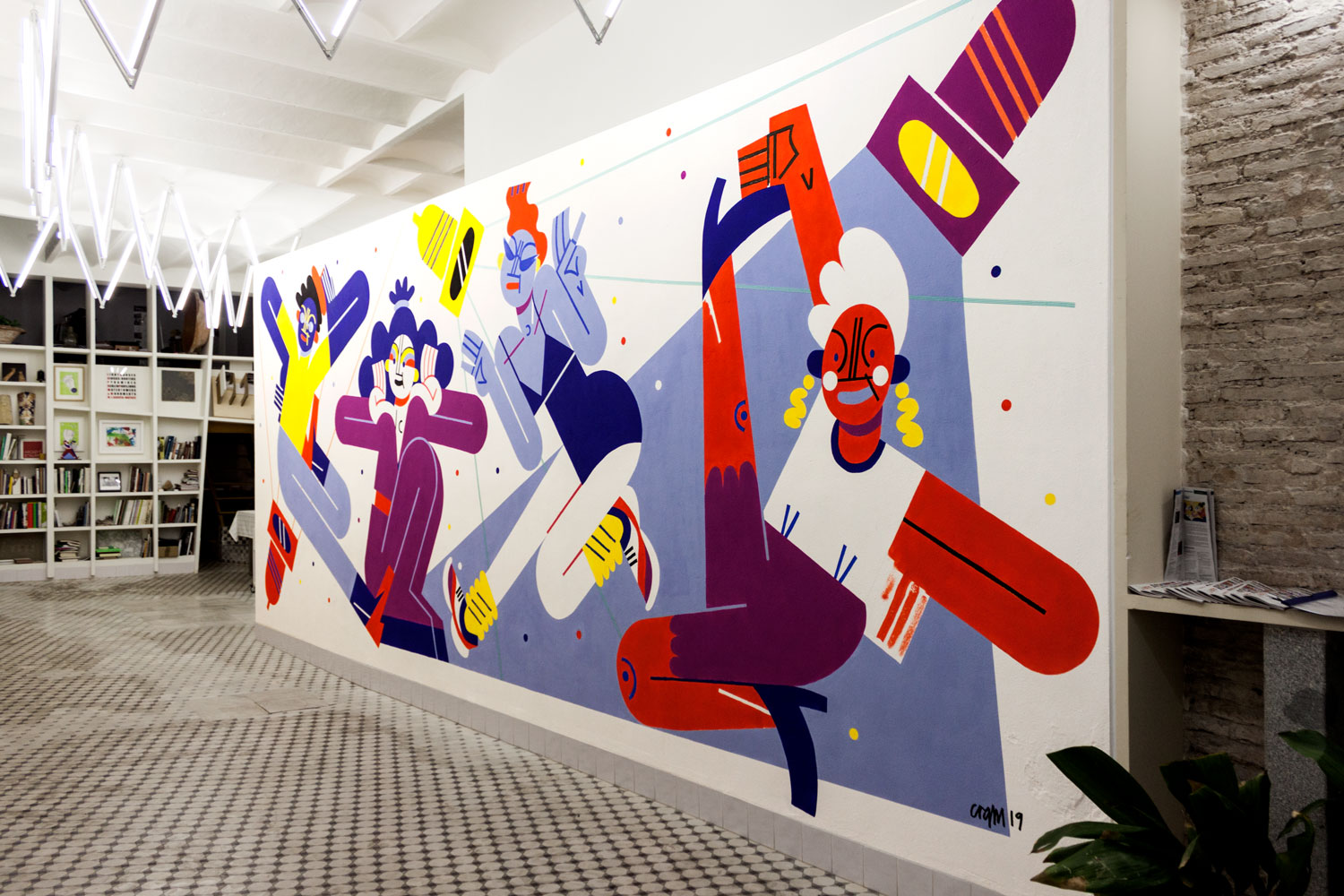 ALL SKATE. Bailando bajo los focos /Wall painting and Solo show at Arquemi Estudio y Galeria, Sevilla

In swing dance competitions is known to all that great final moment in which, to the shout of All Skate!, all competitors jump onto the dance floor to give the best of themselves. The jazz band is in full swing, the circle of spectators around the dancers go wild cheering their favorites and the dancers show off their final moves to impress the jury.

Any competition dance, from voguing to hip hop, is familiar with this feeling. It's not about "dancing as if no one is watching", but more about dancing as if everyone is actually doing it.

The way I represent the human body is not too far from architectural graphic representation. These characters are not afraid of space nor can they be repressed in their body language. Through my experiences as a swing dancer, I want to portrait the world of dance and nightlife, a world where emotions run high.

All eyes on you.




Actually, the expression "all skate" has its origin in the skateboarding scene of the 70s, where all the skaters were called to skate wildly on the rink.

Measures: 7,30x3,0m